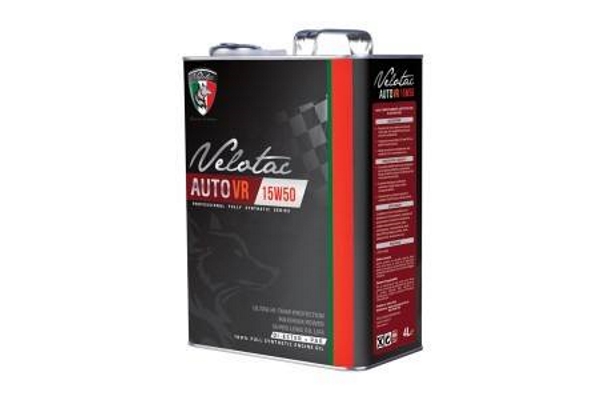 VELOTAC AUTO VR 15W50
PROFESSIONAL FULLY SYNTHETIC SERIES
VELOTAC AUTO VR 15W50 is a 100% PAO and Ester fully synthetic motor oil enhanced with advanced Friction Guard additives to deliver ultimate engine protection, exceptional heat resistance and oil durability.
It is engineered for high horsepower, high rpm, high running temperature leading edge passenger cars with the latest engine technologies including Turbo-chargers, Direct Injection and Diesels (without DPF). Appropriate for competition cars, modified cars, SUVs, MPVs and 4x4s.
Recommended for use in high horsepower, high running temperature, high pressure performance and competition cars including naturally aspirated, turbocharged, supercharged, direct Injection, diesels (without DPF) engine technologies. Also appropriate for SUVs, MPVs and 4x4s.
---