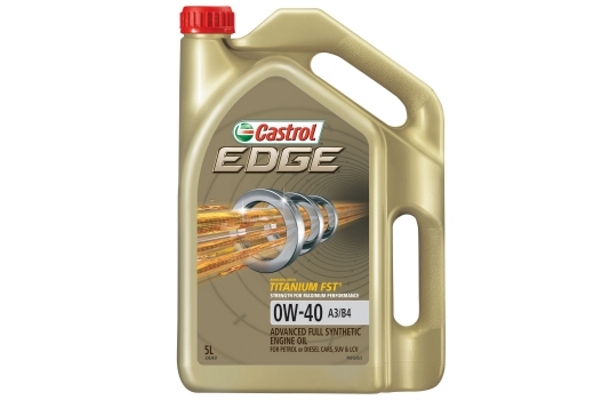 Castrol EDGE 0W-40
Castrol EDGE 0W-40 A3/B4 exceeds many current lubricant performance standards and exceeds the most demanding European, American and Japanese service requirements. Castrol EDGE 0W-40 A3/B4 is approved by the majority of motor manufacturers that have systematic testing and approval regimes.
---
Product Description
FEATURES & BENEFITS
Castrol EDGE 0W-40 A3/B4 contains TITANIUM Fluid Strength Technology™ which:
Delivers excellent levels of protection across a variety of driving conditions and temperatures.
Helps engines run cooler, contributing to longer engine life and reduces engine deposits to help maximise engine response.
Is extreme tested to deliver maximum horsepower up to 40% longer than other synthetic oils.
Superior thermal stability ensures minimal breakdown in formulation and minimal engine deposits for cleaner engine internals and ultimate engine protection.
Engineered to minimise oil consumption, ensuring the maximum potential is available from the oil throughout the service interval.
Excellent light duty diesel engine performance; suits modern direct injection engines without DPF.